Table of Contents
This post may contain affiliate links, which means I'll receive a commission if you purchase through my links, at no extra cost to you. Please read full disclosure for more information.
I'm a sucker for a good living room accent wall.
I think that the reason I love sort of bright, boisterous spaces is because I am quiet. A fantastic accent wall is an easy way to showcase my creative extroverted side though. It's a good conversation starter too.
It takes some of the pressure off of me, you know?
Whether you're introverted or extroverted, these living room accent wall ideas are a great way to add a lot of interior design to your home. There are simple ways to do an accent wall (paint for a pop of color) and much more dramatic, slightly less simple ways to do a living room accent wall (tiling an entire wall). 
Should a living room have an accent wall?
Yes! Adding an accent wall to your living room can be a fantastic way to inject some personality and pizzazz into the space. Think of it as a chance to create a focal point that grabs attention and sets the tone for the entire room. An accent wall serves multiple purposes. It can break up the monotony of a large, open living room, giving it a sense of coziness and intimacy. Moreover, an accent wall can cleverly hide any imperfections or architectural quirks that you might not want to flaunt.
18 Living Room Accent Wall Ideas
Dramatic Paint Colors
Ok, listen. If we're going to call it an "accent wall", then you better be serious about it. You gotta pick a bold color. It doesn't have to be black, but boy it's impressive, isn't it? You could do a bright color (like yellow) or something sort of daring (a purple hue? or navy blue?) but it's got to be bold to call it an accent wall IMHO. You can't paint your whole room gray and then paint one wall dark gray and call it an accent wall. Those are my rules. It's just a room of gray walls. Just sayin'.
Artistic 3D Wall Panels
I've had my eye on these 3d panels for my living room for a while. I love the modern/contemporary look and I love that they are three-dimensional. And now I love them even more because they come in BLUE! They used to just come in white. Now they have a few different colors. I can picture it behind our giant tv so that it's not too crazy, but enough to make that wall interesting.
Shiplap Wood Accent Wall
Shiplap is super popular right now and this pretty reclaimed wood version is beautiful. Especially if you're into that Farmhouse look. This particular kind is peel-and-stick and stick so it's super simple to install, too. This adds instant character and warmth to a bland room. You can find the Peel & Stick Shiplap on Amazon.
Basket Walls
Woven baskets and boho walls are a unique and stylish option for living rooms. They can be made from a variety of materials, such as macrame, rope, bamboo, sisal, or jute. I absolutely love this!
Wood paneling
Wood paneling is a classic way to add warmth and character to a living room. It can be painted or stained to match your style. Most people think of it as that hideous paneling in our parents' houses from the 80s.  But, you can make it modern and cozy.
Wallpaper Inspiration
It's a bold look, but other than the grand scale, the colors are actually very neutral. So it's not really that daring, right? I think you can pull it off. What's the worst that could happen? You don't like it, so you take it down.
And the best that could happen is you LOVE it and it creates a creative chain reaction around your house. Go for it and stick wallpaper on there (and in your dining room and home office and everywhere)! You can find the Floral Wallpaper Mural on Amazon.
Super Simple Wall Decals
It really actually couldn't get a whole lot easier than these fresh wall decals.
Peel and stick and either a little measuring or some really good eyeballs and you've got yourself a great living room accent wall. This is probably renter friendly for most renters, too. I really like it against the molding. You can find peel-and-stick Wall Decals at Target.
Mural Accent Walls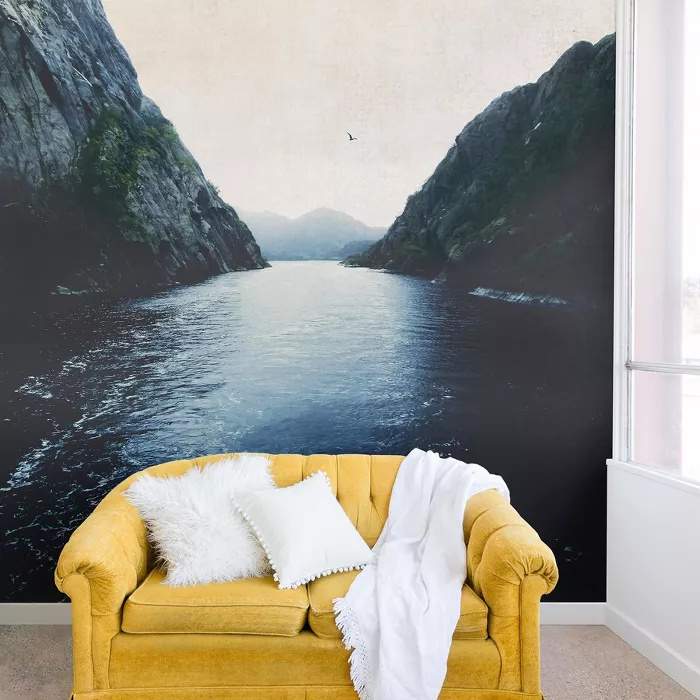 Murals are an easy way to add a touch of personality to your living room. I say easy, meaning you are getting a giant decal. Or, you could paint a beautiful mural yourself or hire someone to do it. Either way, choose a mural that depicts a scene from nature, a favorite city, or even a work of art. This peaceful wall mural is from Target online.
Gallery walls
Gallery walls are a great way to display a collection of wall art, photographs, or shelves with personal items and frames. They can be arranged in a variety of ways to create a unique and personalized look.  They're also the easiest way to keep your white walls if you're unable to paint. 
Mirrored Walls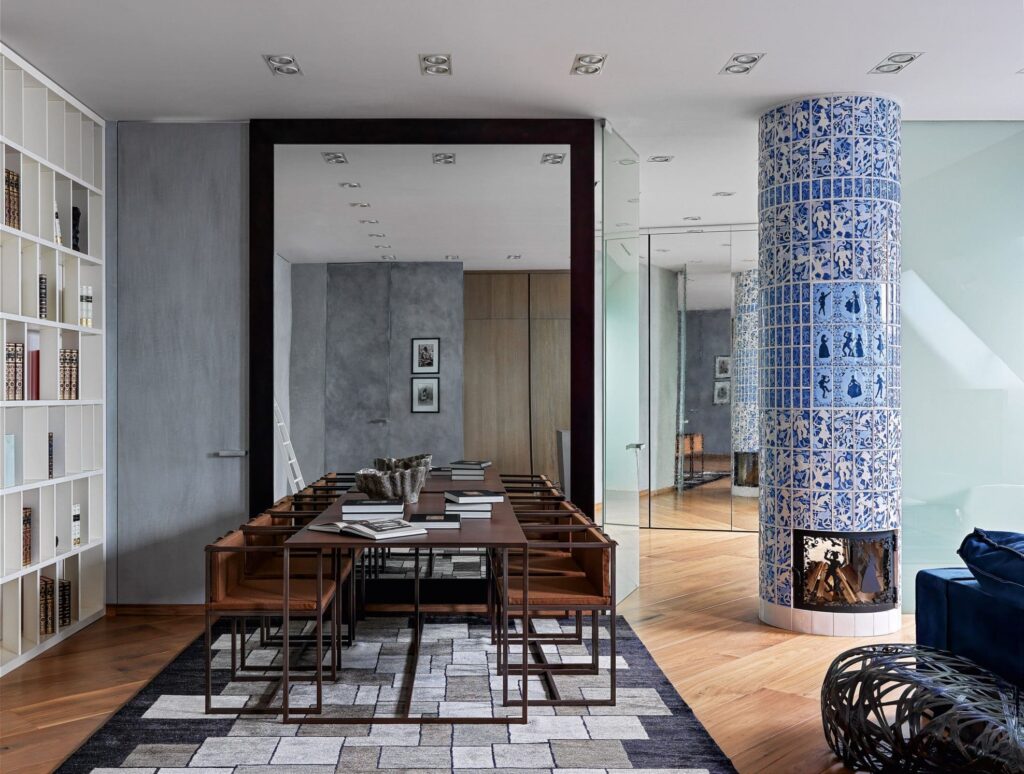 Mirrored walls can make a small living room space feel larger and brighter. They can also be used to reflect light and create a sense of depth in the room.
Brick Accent Wall
Brick walls are a popular choice for living rooms in rustic or industrial-style homes. They can be painted or left natural to add a touch of authenticity. This is definitely the most budget-friendly if it's already existing and you get to just work around it! 
Stone Walls
Stone walls are a durable and stylish option for living rooms in traditional or modern-style homes. They can be painted or left natural to add a touch of luxury.
Glass Walls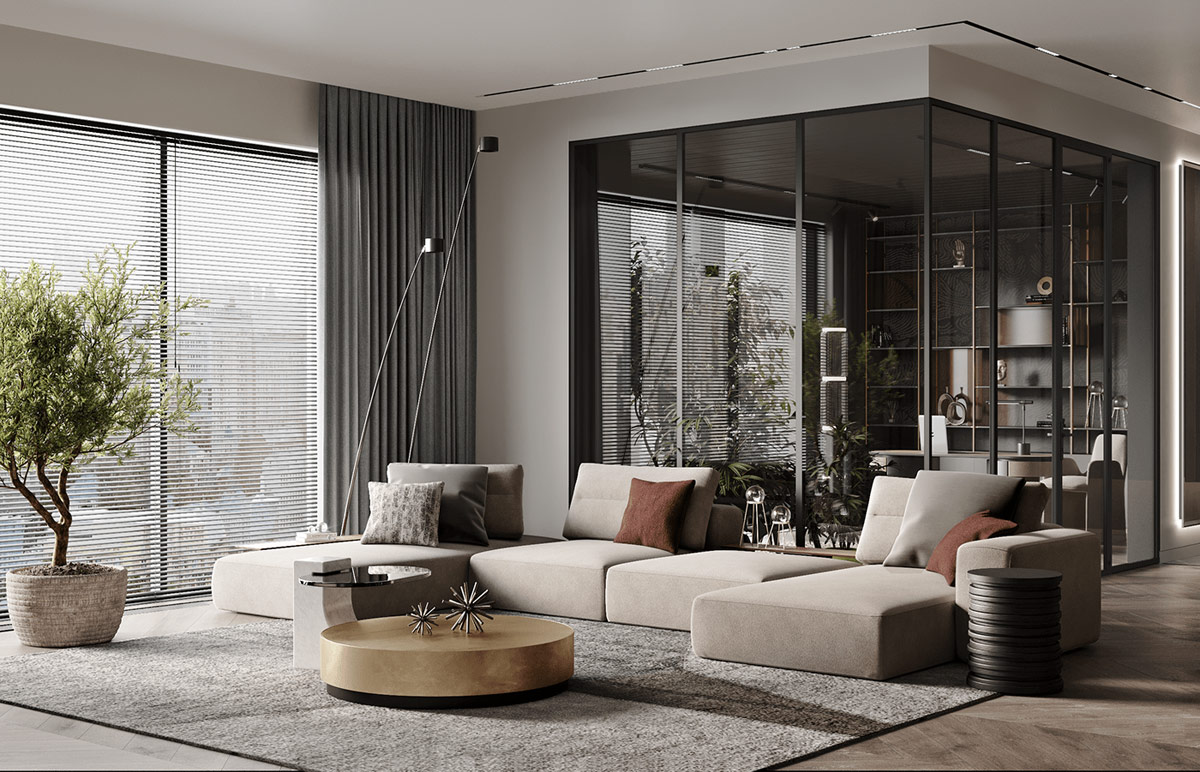 Glass walls can make a living room feel more open and airy. They can also be used to create a sense of separation between different areas of the room.
Metal Walls
Metal walls are a bold and contemporary option for living rooms. They can be painted or left natural to add a touch of industrial style. There's lots of ways to get that metallic look without going with full blown metal too.
Concrete Walls
Concrete walls are a durable and stylish option for living rooms in modern or minimalist homes. They can be painted or left natural to add a touch of rawness. You can actually make this look pretty high-end.
Cork Walls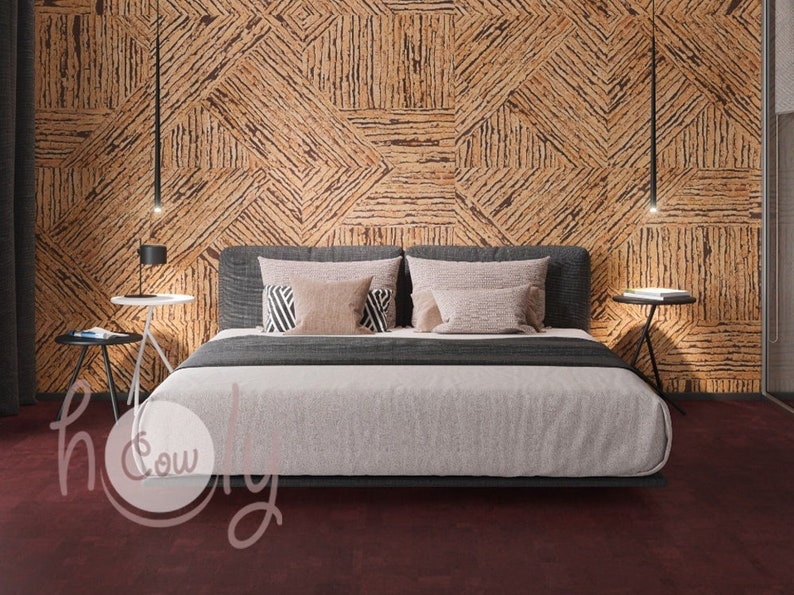 Here's one I've never heard of before! But, it looks so cool. Cork walls, like these from Etsy, are a sustainable and stylish option for living rooms. They can be even be painted or left as is to add a touch of warmth. I'm officially obsessed.
Which wall in the living room should be the accent wall?
The choice of which wall to make the accent wall in your living room is flexible and depends on the room's layout and your design goals. Typically, it's a wall that draws attention naturally, like the one behind the TV or fireplace. But, feel free to "break the rules" and pick a different wall to add a surprising twist. It's your chance to make a bold statement and have fun with your living room's focal point!
How do I choose what to use on an accent wall in my living room?
Assess the room
Take a good look at your living room and evaluate its existing features. Consider the furniture, flooring, and overall color scheme. Identify elements and architectural details that you want to highlight.
Determine the purpose
Decide what you want your accent wall to achieve. Do you want it to add dimension, create a focal point, or simply enhance the overall design? Understanding the purpose will guide your decisions regarding color, pattern, and placement.
Consider color options
Select a backdrop color that complements the existing home decor in your living space. Choose a shade that harmonizes with the other walls, but is slightly different, or opt for a contrasting color that makes a bold statement. Take into account the mood you want to create. Warm colors like reds, oranges, or yellows can add energy, while cooler tones like blues or greens create a calm ambiance.
Explore patterns and textures
If you're looking to go beyond a solid color, consider incorporating patterns or textures into your feature wall. Stripes, chevrons, herringbone, or geometric designs can add visual interest. Alternatively, you can experiment with textured wallpapers, reclaimed wood panels, or even stone veneers for a unique and textured look.
Choose the location
Decide on the wall you want to accentuate. Popular choices include walls behind the TV, fireplace, or the wall that faces the entryway. Think about how the accent wall will interact with the rest of the room and what elements it will highlight.
Ceiling and Height perception
The color and design of your accent wall can influence the perception of the ceiling height. Darker colors on the accent wall tend to visually lower the ceiling, while lighter or brighter colors can create an illusion of height. If you have a low ceiling, you might want to avoid dark and heavy colors on the accent wall, as it can make the room feel more cramped. If you're lucky and have high ceilings, you can choose from lots of different shades!
Test and visualize
Before committing, it's a good idea to test the chosen color or pattern. Paint a small section or use large swatches of wallpaper to see how it looks in your living room's lighting conditions. Visualize how the accent wall will fit in with the furnishings and décor to ensure it creates the desired effect.
Remember, your accent wall should harmonize with the overall design of your living room and reflect your personal style. Trust your instincts and choose an option that resonates with you. By carefully considering all the necessary factors, you can select the perfect accent wall that adds a touch of flair and transforms your living room into a space that feels truly special. Have some fun with these DIY projects!
Need More Ideas To Fill Empty Wall Space?