This post may contain affiliate links, which means I'll receive a commission if you purchase through my links, at no extra cost to you. Please read full disclosure for more information.
When we talk about home décor, the gallery wall stands out as a timeless and unique way to showcase your style. Yet, it's not just about hanging a few framed pictures. It's about creating a cohesive, yet varied narrative that reflects your personal aesthetic. In this guide, we'll delve deep into the world of gallery wall fillers – those ingenious additions that elevate the entire look.
17 Things To Fill A Gallery Wall With
Wall Mounted Planters
A Touch of Greenery: Incorporate geometric planters for a lively touch. Their dimensional brass design offers a touch of shine. And don't worry, if you don't want to worry about taking care of the plants, you can totally buy some faux succulents:
You can find the Wall Planters on Amazon.
Chain Photo Display
Retro Modern Appeal: Chain-hung frames are not just frames; they're a statement. Especially fitting for mid-century modern décor, their brass chains add an extra layer of sophistication.
You can find the Photo Chain Frames on Amazon.
Unframed Posters
Nature's Beauty: Step out from the traditional and hang botanical prints as posters. Their lightness contrasts heavy frames, creating a refreshing visual balance.
You can find this set of "unframed" Botanical prints on Amazon.
Small Floating Shelves
Functional Art: Floating shelves aren't just storage – they're art. Showcase trinkets, books, or plants to add warmth and depth.
You can find these floating shelves on Amazon.
Macrame Wall Hanging
Boho Chic: For those drawn to bohemian style, macrame hangings offer texture, warmth, and a pop of color.
Woven Baskets
Craftsmanship on Display: This is the next thing I'd like to add to my own home. I love the bright colors and textures of these beautiful woven basket plates. Colorful woven basket plates can either be vibrant or neutral, but they always bring texture and a handmade touch.
Faux Deer Head
Quirky Elegance: A bold statement piece, the faux deer head is both quirky and chic. Its gold finish exudes luxury.
Wall Clock
Timely Elegance: Especially suited for farmhouse styles, a wall clock is both utilitarian and stylish. It serves a purpose while looking fantastic.
Metal Florals
Nature Meets Metal: Ginkgo leaves or other metal florals act as stand-out pieces that feel personal and intimate.
A Mirror
Reflect Personality: Beyond their practicality, mirrors can be artistic. A uniquely shaped or designed mirror can add personality and light to the gallery wall.
Candle Sconces
Ambient Light: For those seeking a touch of ambiance, candle sconces are both functional and visually appealing.
Butterfly Display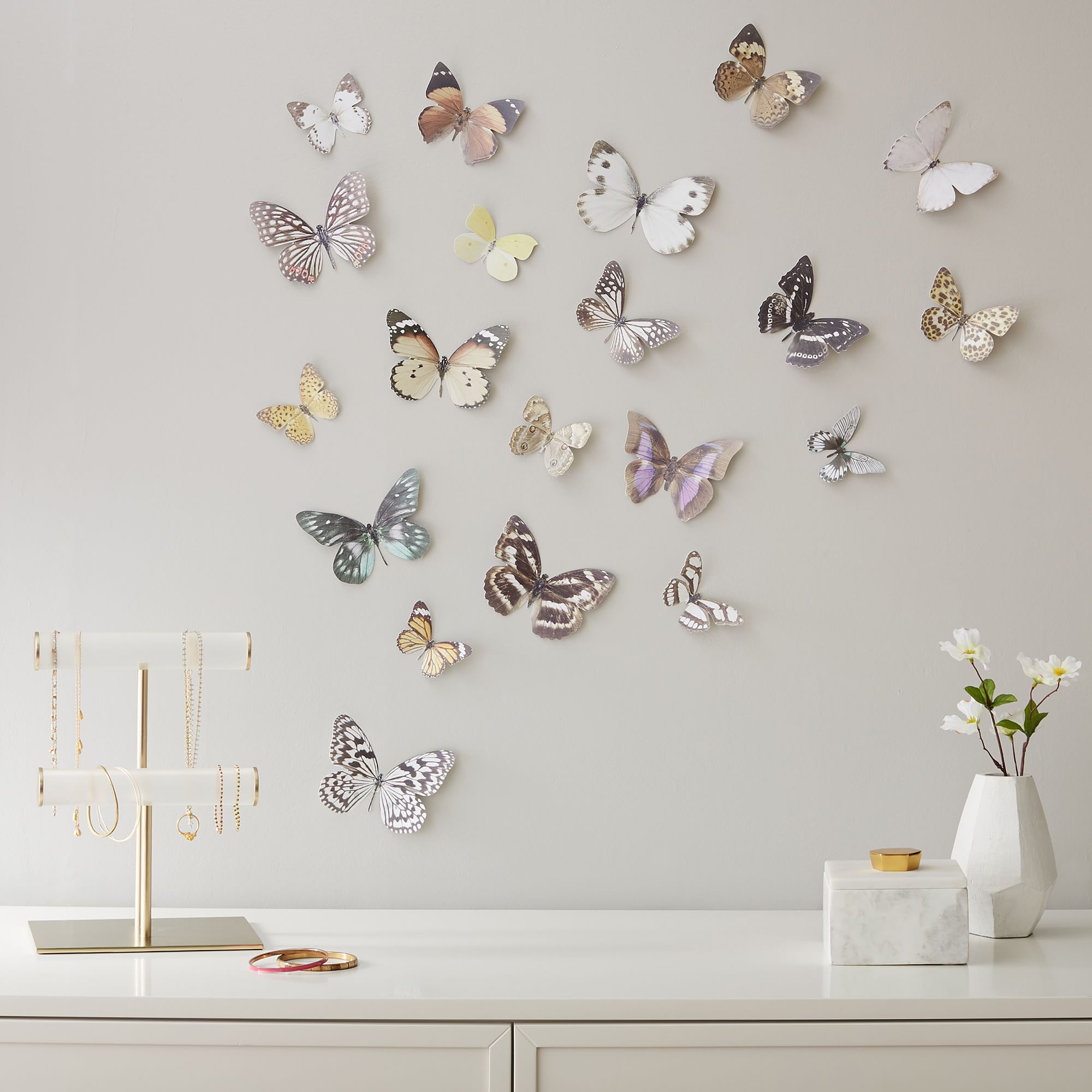 Nature's Art: A butterfly display introduces color and a kaleidoscopic effect, turning them into breathtaking art.
A Cute Garland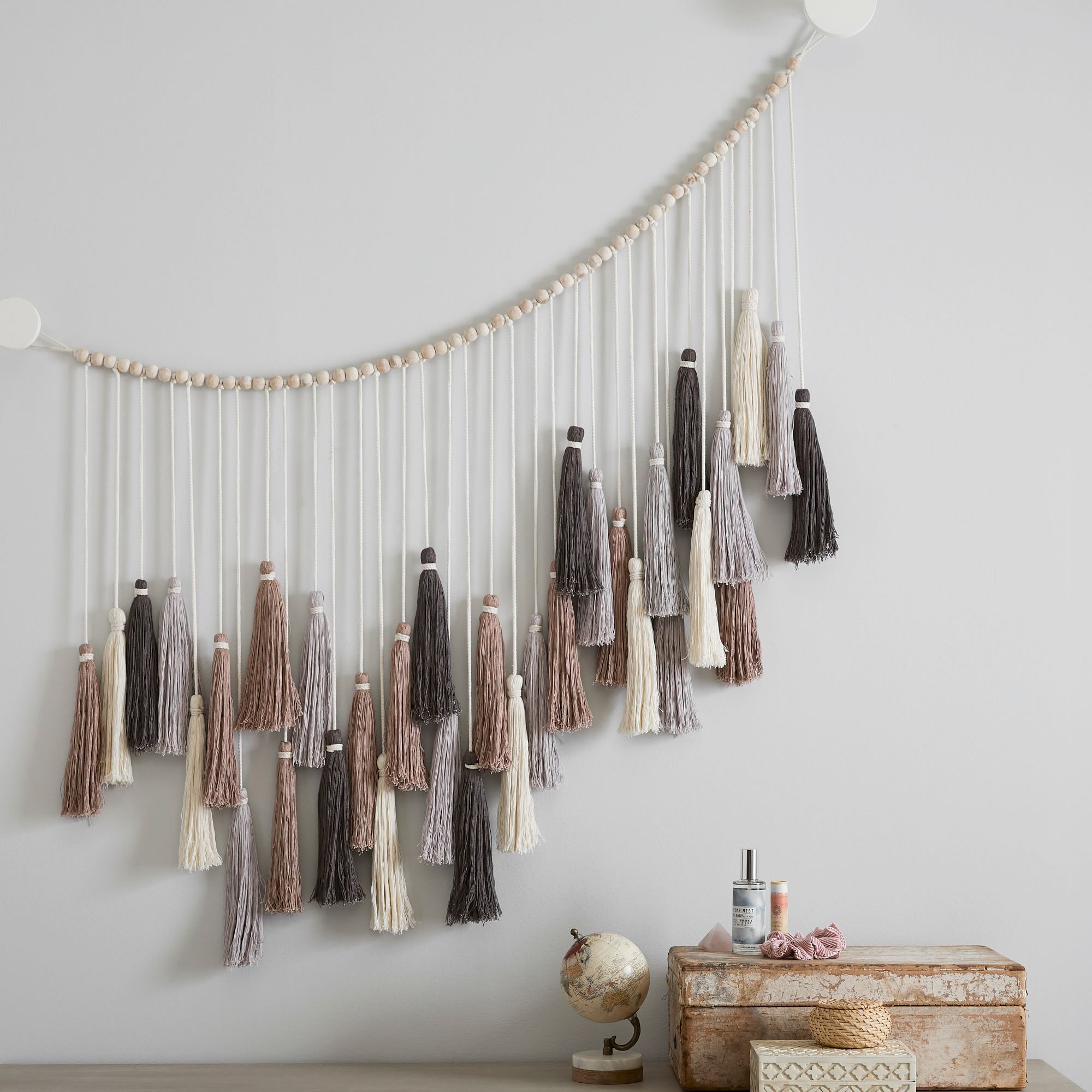 Whimsical Texture: This oversized tassel garland seamlessly integrates into a gallery wall, adding a touch of texture among framed art and other decor elements.
Shabby Chic Wreath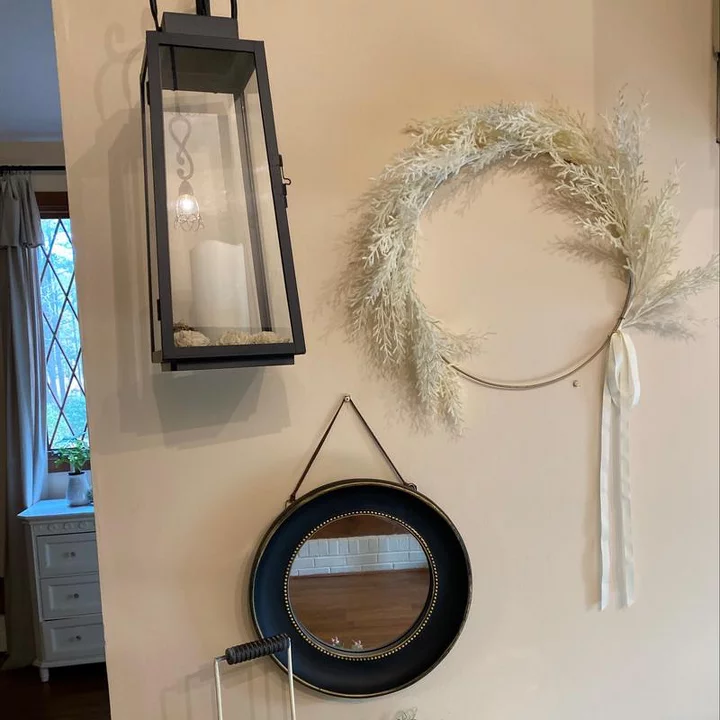 Minimalistic Ring: Who's into Shabby Chic? This has you written all over it. A wreath like the Pampas Grass Ring Wreath from Target exudes charm and coziness.
Wall-Mounted Ball Holders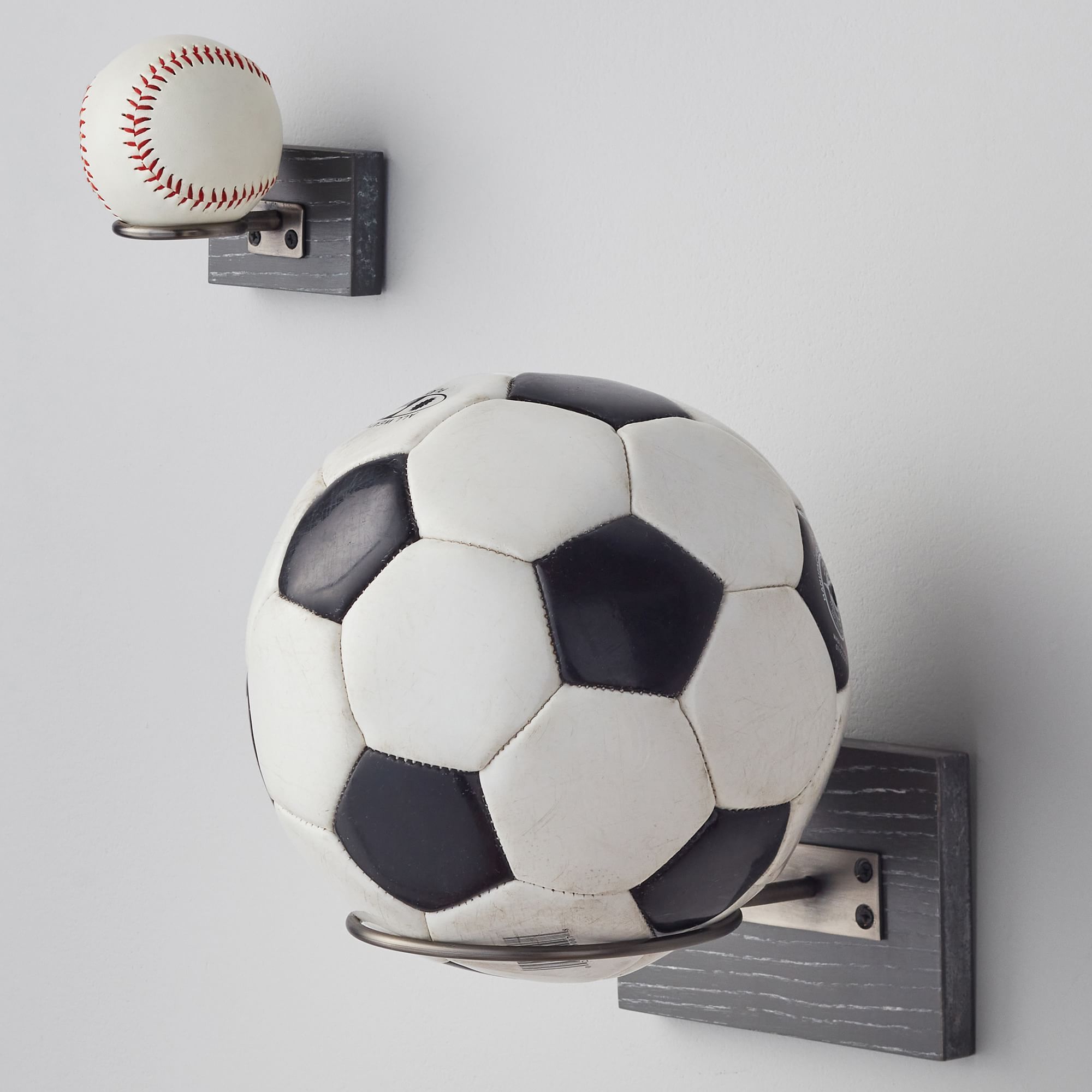 Sporty Elegance: Perfect for sports enthusiasts or kids' rooms, ball holders are both functional and a testament to your hobbies. Their sleek finish complements any style.
Word Art
Emotional Phrases: I love the idea of adding some word art to your gallery wall. Because sometimes, words say it best. Word art, like the popular "Let's Stay Home" phrase, evokes emotions and adds a conversational piece.
Why Incorporate Non-traditional Gallery Wall Fillers
Personalization: Reflects your personality, memories, and experiences.
Visual Interest: Break the monotony and add depth to your gallery.
Flexibility: Easily change and adapt as your style evolves.
FAQs: Gallery Wall Fillers
Q: How many fillers should I incorporate?
There is no definitive answer to how many gallery wall fillers you can have on the wall, as it depends on your personal preference, the size of your wall, and the style of your gallery. However, some general tips to keep in mind are:
Q: Can I mix different styles?
A: Absolutely! A mix of traditional and quirky can yield surprising and pleasing results.
Conclusion
Gallery walls are as diverse as the individuals creating them. With all the different ways to fill a gallery wall, your artistic vision is only limited by your imagination. Experiment, play, and let your wall tell your unique story. Remember, it's not just about filling space; it's about making space meaningful.
Need More Help?