This post may contain affiliate links, which means I'll receive a commission if you purchase through my links, at no extra cost to you. Please read full disclosure for more information.
Halloween is undeniably the most entertaining holiday when it comes to decorations. Halloween brings out the quirky, funny, and eerie in all of us. With this in mind, let's dive into some exceptional and cool Halloween décor ideas that your neighbors definitely won't have.
And just an FYI, there's hardly any pumpkins in here. If you want pumpkin, check out this pumpkin decor post and this completely separate, but equally awesome, white pumpkin decor post.
Tiered Tray Halloween Decor
A novel take on the trending tiered tray décor, this Halloween-themed tiered tray is an elegant yet playful addition. It captures the Halloween essence without being overtly childlike. You can find the Tiered Tray Halloween set on Etsy.
Lace Bat Halloween Decoration
If you've ever had a bat in your bedroom you know that actual bats are not this sexy. While real bats might be unwelcome guests, these chic lace bat ornaments are a stylish and sexy addition to your décor. Swing by Etsy to get these unique lace bats.
Bewitching Halloween Pillow Covers
Celebrate the mystical aura of witches this Halloween season with these captivating pillow covers. They are an effortless way to bring a Halloween touch to your living space. You can find the Halloween pillow covers on Etsy.
Blooming Skull Canvas
This Blooming Skull canvas effortlessly merges gothic with beauty, making it a potential year-round décor piece. If skulls resonate with your aesthetic, find this stunning piece on Etsy.
Personalized Family Halloween Sign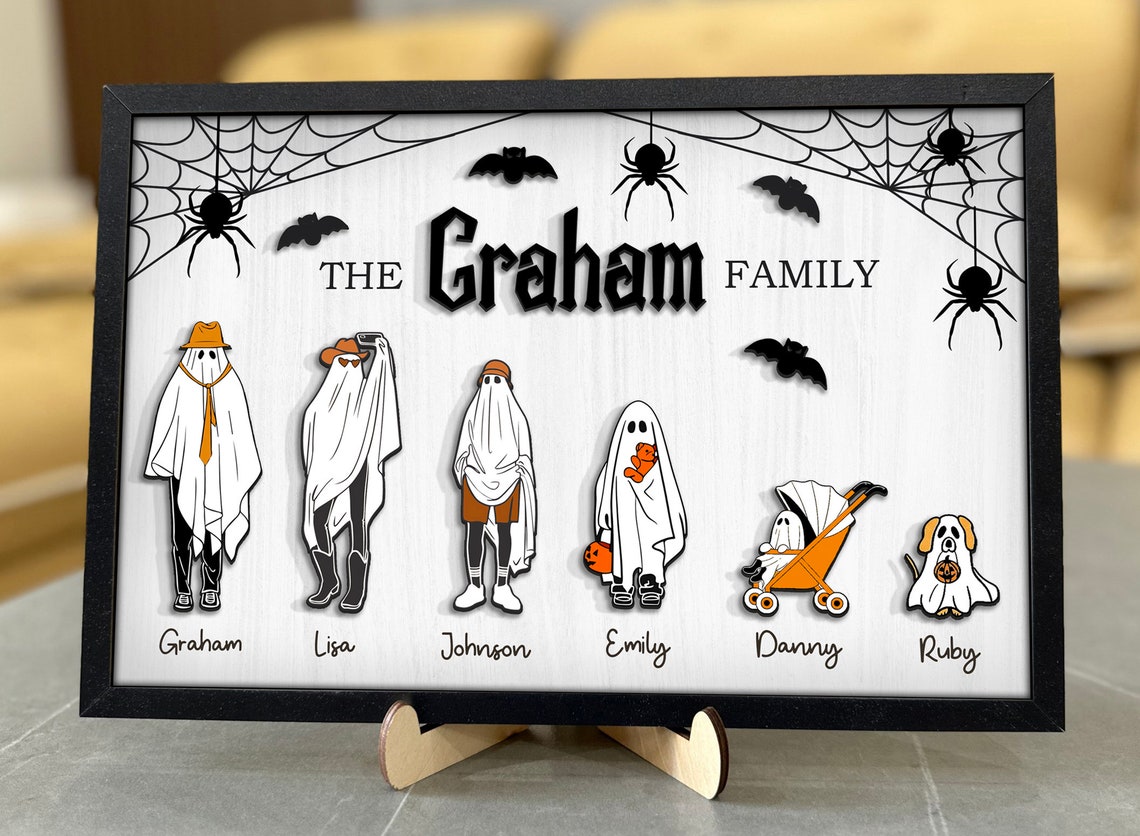 Add a personalized touch with this enchanting Addams Family-inspired sign. It's a charming way to integrate Halloween vibes, especially if you have a penchant for the peculiar. You can find this cute Family Halloween Sign on Etsy.
Skull Candle Centerpieces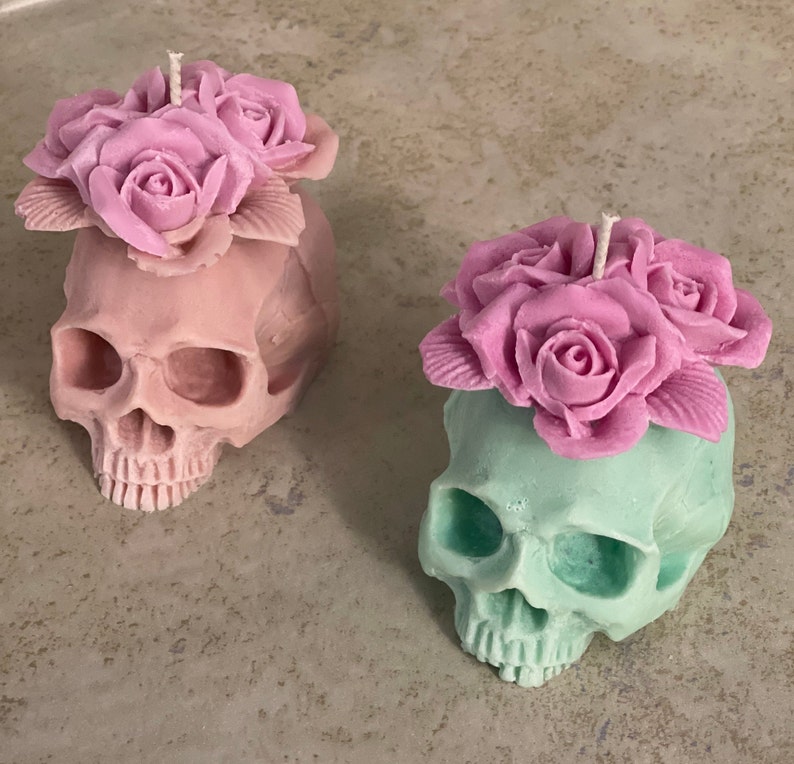 So pretty and spooky, this skull candle is a dual-functional piece, serving both as illumination and eerie décor. These are gorge!
You can find the Skull Candles on Etsy.
 Unique Halloween Wall Prints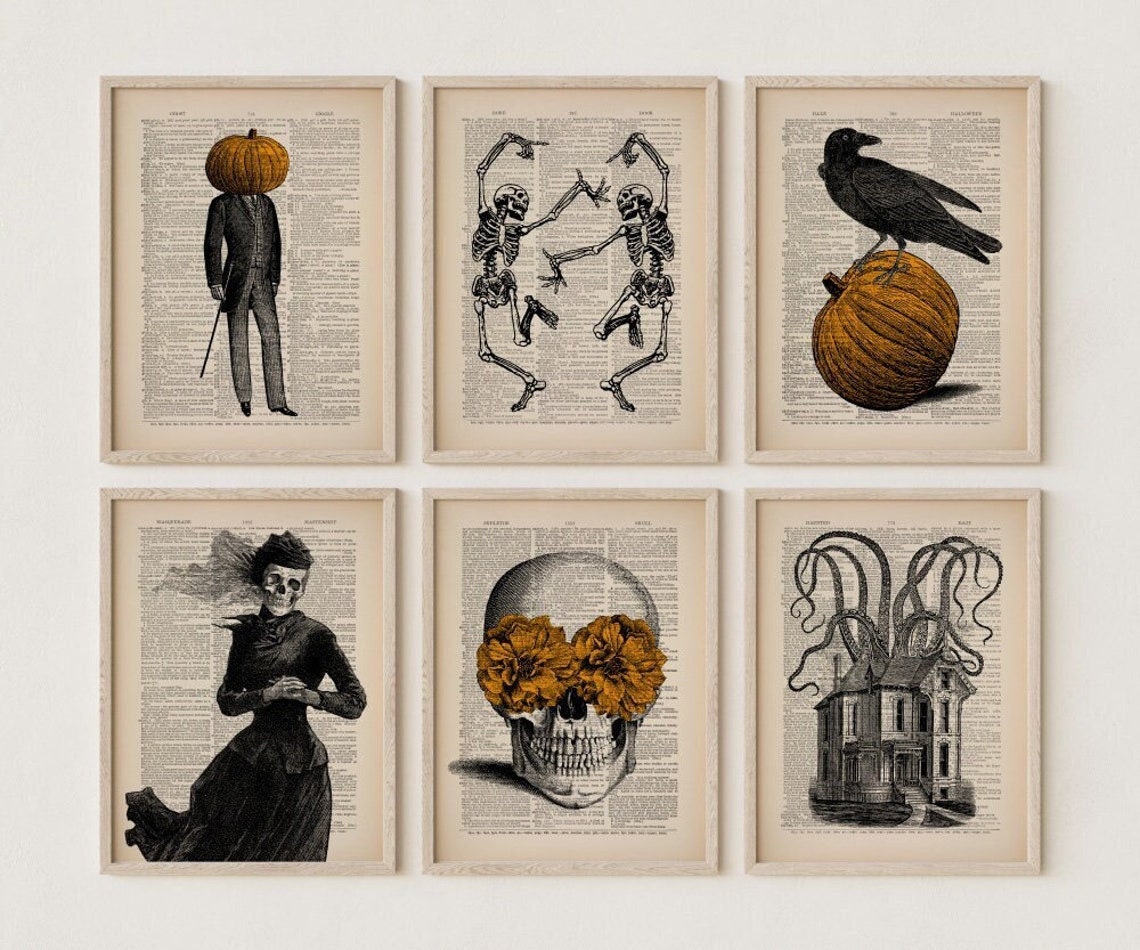 Ditch the regular and set up a distinct Halloween gallery wall with these artsy prints. Redefine your space each Halloween and transform it come November.
You can find the Halloween Prints on Etsy.
Animated Witch's Broom
For those who love gadgets and Halloween, this animated broom is a thrilling choice. It wanders, bumps, and serenades with creepy tunes. You can find one on Amazon.
Steampunk Gold Pumpkins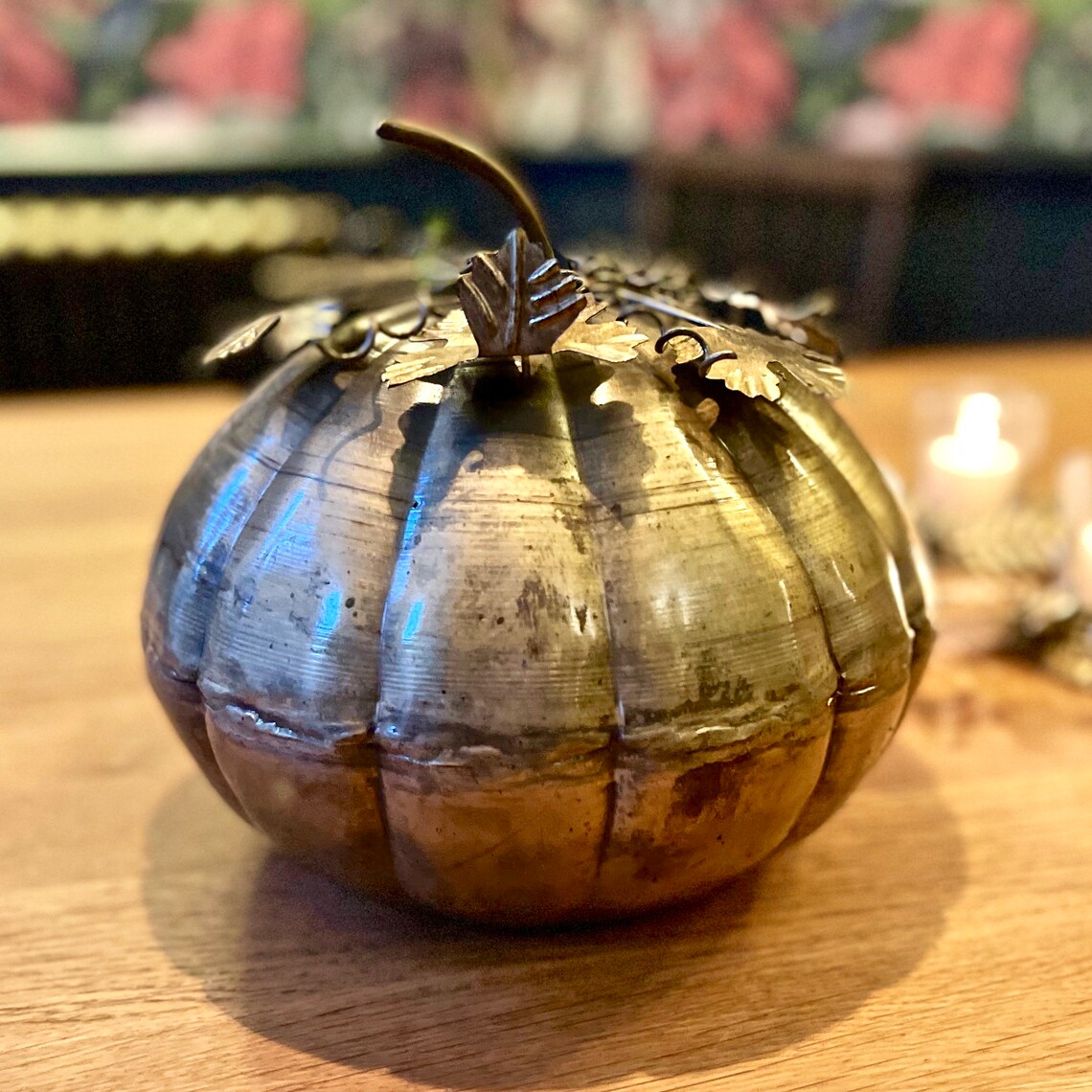 The only pumpkins on our list, these antique gold pumpkins have a dash of steampunk flair and subtle creepiness, making them ideal for Halloween. You can find these Antique Gold Pumpkin on Etsy.
Skull-Themed Serving Platter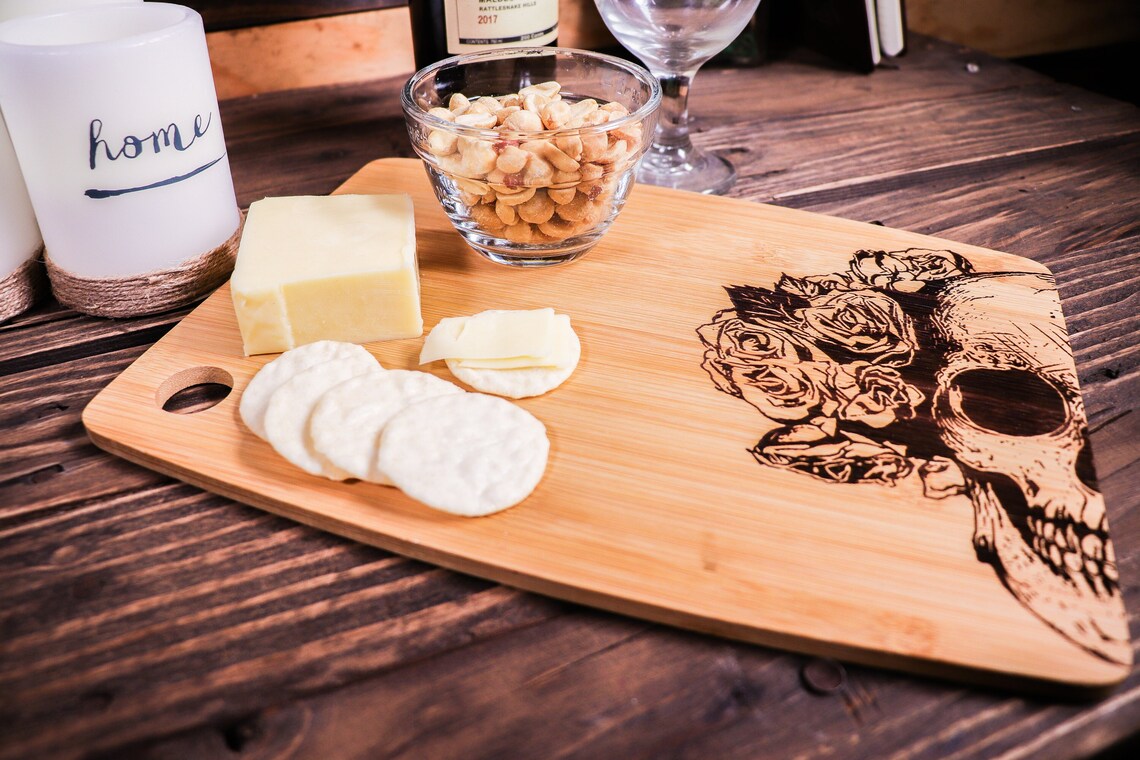 Hosting a Halloween bash? This might not be the MOST practical platter ever. I mean, you really don't want to cover up that awesome skull grin with cheese. But, this skull platter, though not the most practical, will surely be the talk of the event. 
You can find the Skull Platter at Etsy.
Mystical Black Cat Canvas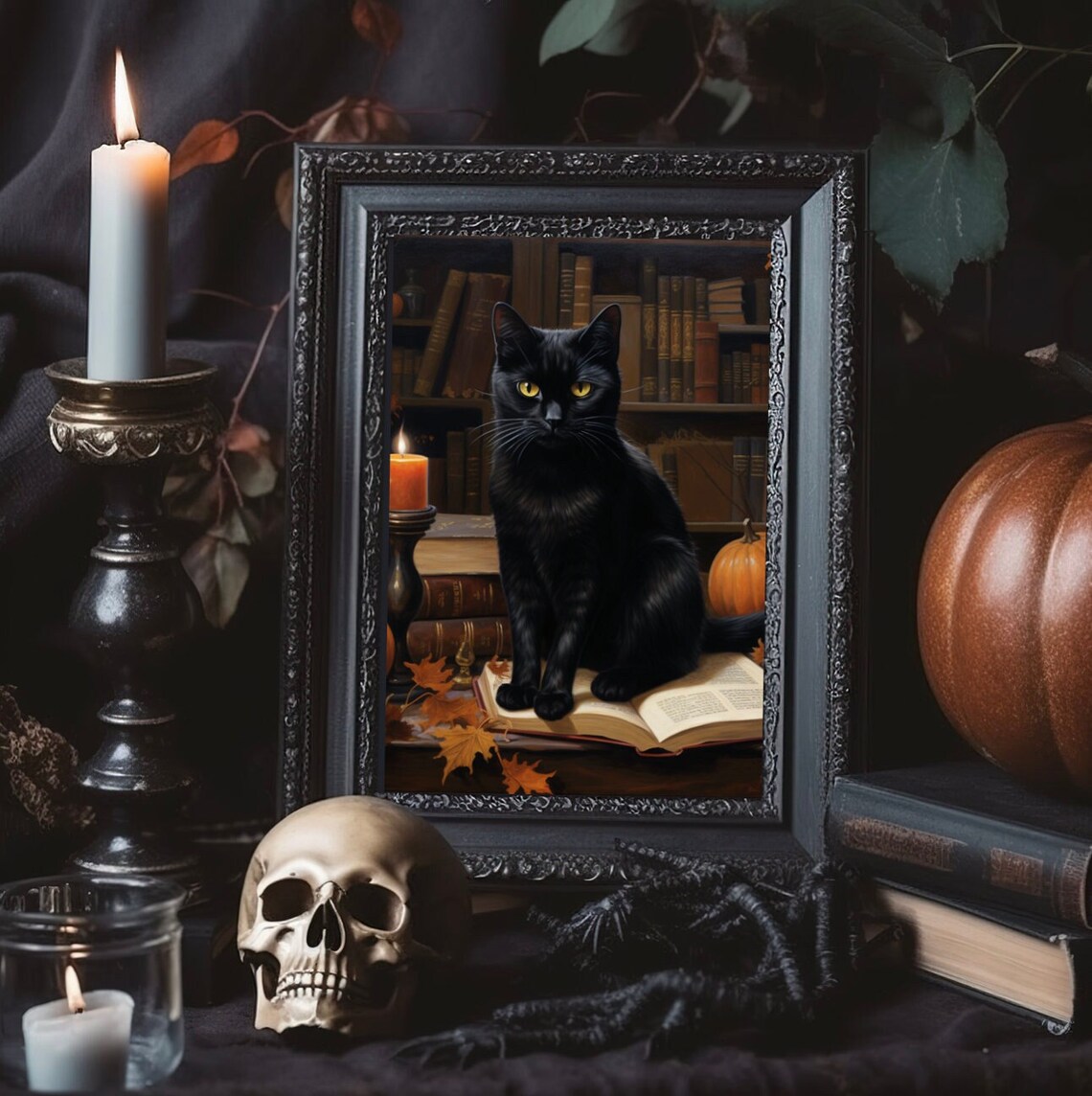 Cat lovers, rejoice! Showcase your adoration for black cats with this hauntingly beautiful canvas. It's perfect for Halloween with its orange leaves, gourd, and creepy eyes. You can find the Black Cat Print on Etsy.
Iridescent Skull Candy Dish
This skull adds an otherworldly glow, perfect for any corner that needs a touch of the mysterious. You can find the Iridescent Skull on Amazon.
Yoga Skeleton Figurines
Mix wellness and whimsy with these yoga skeletons. Their eccentric charm might even inspire them to stay beyond Halloween. You can find Yoga Skeletons on Etsy.
The Cutest Front Porch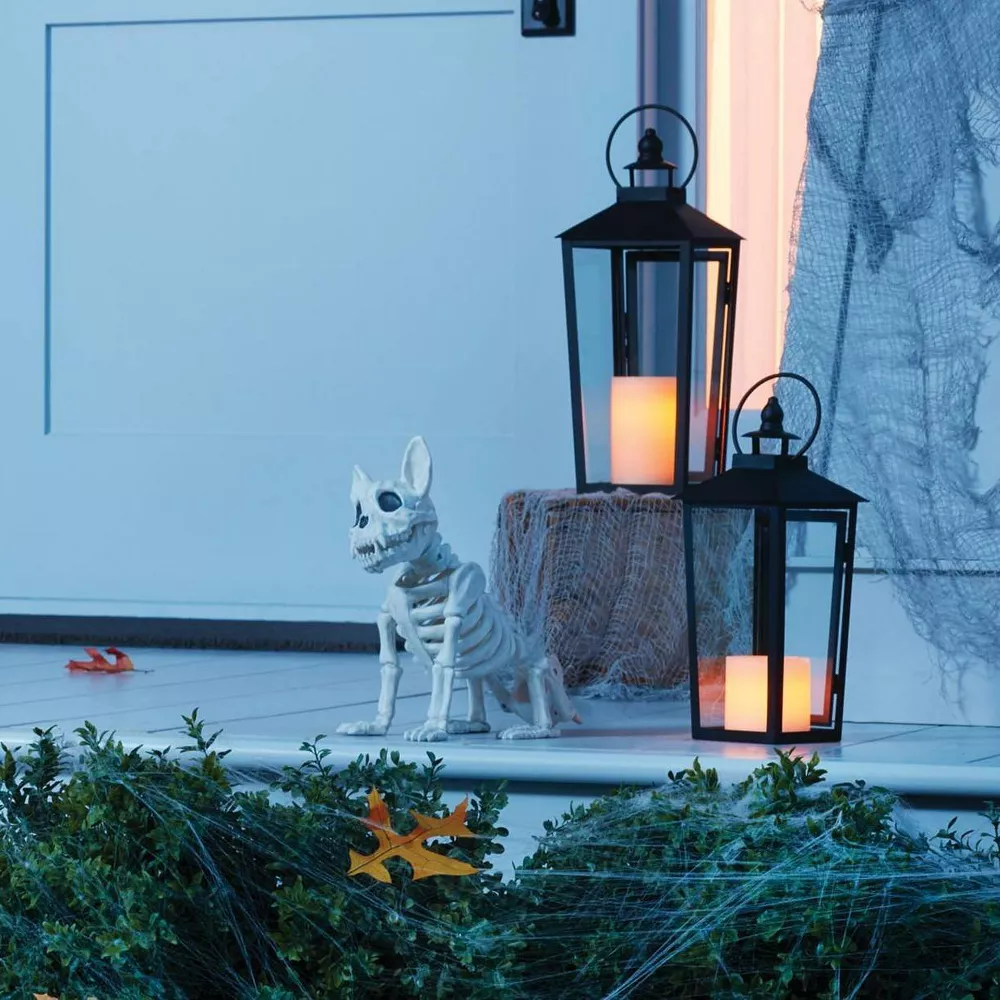 Greet guests with this adorable French bulldog skeleton alongside some jack-o-lanterns.  I'm obsessed! Add a Halloween wreath to the front door and you've got the best outdoor Halloween decorations! Cop this little guy from Target!    
Cool Halloween Party Garland
Adorning your fireplace or main living area with a fun Halloween party decor garland is a perfect way to get the night started. It'll make for an unforgettable visual for your mantel or entryway.
FAQ: Halloween Decorations
How can I safely use candles as part of my décor?
When using candles, always place them on stable surfaces away from flammable items. Never leave them unattended, and consider using LED candles as a safer alternative.
Any ideas for quick DIY Halloween decorations?
Definitely! Engage in some Halloween crafts and create fabric ghosts, candy corn garlands, or candlesticks wrapped in spider webs and plastic spiders. These handmade touches add a personal, crafty charm to your Halloween dinner party or just your home decor.
Conclusion: Cool Halloween Decor Ideas
While there's a myriad of Halloween décor options available, choosing pieces that resonate with your personal style and provide a unique touch can make the spooky season even more delightful. Whether it's gorgeous or scary Halloween decorations, there's something for everyone in these cool Halloween décor ideas. Your kids or trick-or-treaters will love them! So go ahead, let your space be the talk of the town this Halloween season!
Want More Ideas?